Face Painting is a work of art, but it is also great fun!  Let us extend our professional service to you and your guests by giving them a great experience to speak of for years to come!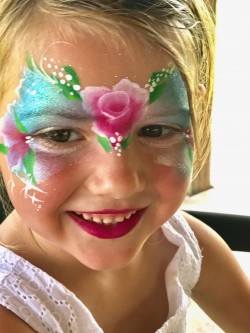 Please fill out the form below for a quote or Contact us directly to book your event!  
Email:  Sandra@PixieDustCreations.com
Phone or text:  301-418-8324
As a courtesy to all Military Service Members and their families, we offer 15% discount for parties (with Service Member ID).  We want our service members (and families) to know we appreciate their service and their sacrifice.  Thank you for all that you do!
Please feel free to contact us if you have any questions or additional requests.
We look forward to making your next event extra special!
Sandra Fox, Owner, and Artist