Located in Frederick, MD, Pixie Dust Creations is delighted to provide professional face painting and children's entertainment services to the Maryland, Northern Virginia & Washington DC metro area.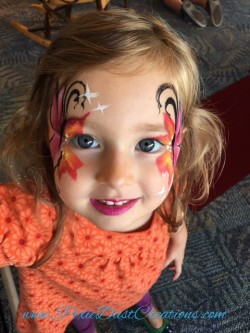 In addition to fanciful face painting, we offer an array of "funtastic" entertainment services including balloon twisting, temporary glitter tattoos, water-proof face painting, non-glitter temporary tattoos, airbrushing, and UV/Black light reactive face paint & temporary tattoos for all occasions.
We are available for:  
Birthday parties
Family reunions
Baby & Bridal showers
Community and Church events
Corporate functions
School events
Holiday parties
Restaurants
Bar & Bat Mitzvahs
Pool Parties 
Local festivals
Grand Openings
Graduation Parties
Our many fanciful, fun and creative designs help to provoke imaginary play among children of all ages.  Have a specific theme in mind?  We are delighted to customize our designs accordingly.  We want everyone to have a fun, entertaining, artful and unforgettable experience.
We face paint & entertain for some fabulous venues including:  
Glory Days Grill, Yelp!, The Little Gym, Flying Dog Brewery, 
Chick-fil-a, Frederick Wildlife Preserve & Zoo, and a variety of local schools, churches & country clubs!  
Planning a large event and interested in a variety of entertainment?  Let us know what services you are interested in and we will be happy to arrange everything for you.  We work directly with many fantastic artists who offer a broad range of services outside our medium.  So even if we don't offer a specified service, we have great relations to those who do!!!  It's just one more way to provide you with the tools to make your event a great success.   Our goal is to make this experience as simple as possible for you, and fun and memorable for everyone!
Call Sandra:  301-418-8324  or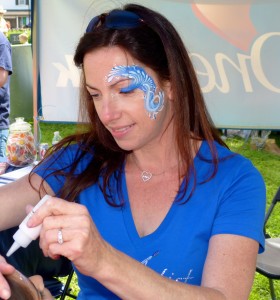 email:  Sandra@pixiedustcreations.com
Looking for some weeknight fun with the family?  Come see us at Glory Days Grill, in Frederick, MD, every Wednesday night from 5:00-8:00 pm.  We offer complementary face painting to all patrons, courtesy of Glory Days Grill!
Check our Blog Page for upcoming events and promotional offers!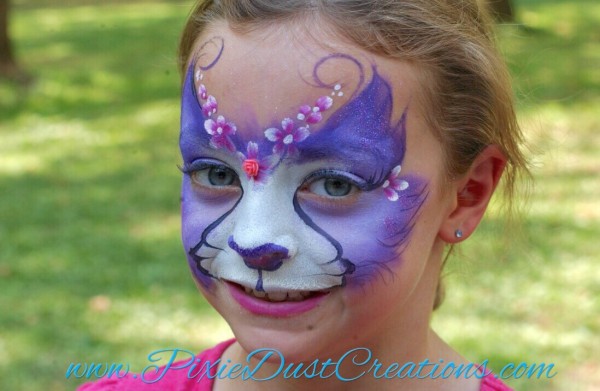 PDC 2017